Hello dear Argonaute friends,
My name is Uxue. I am from Navarra, a province located in the north of Spain. In July of this year (2023) I will be 4 years old. My mom had a normal pregnancy. When I was born, I couldn't breastfeed and mom had to use nipple shields and breast pumps. I was a very good girl, so good that I didn't cause any trouble, something that mom started to get worried about. The first diagnosis was "Global developmental delay". We started with early attention therapies.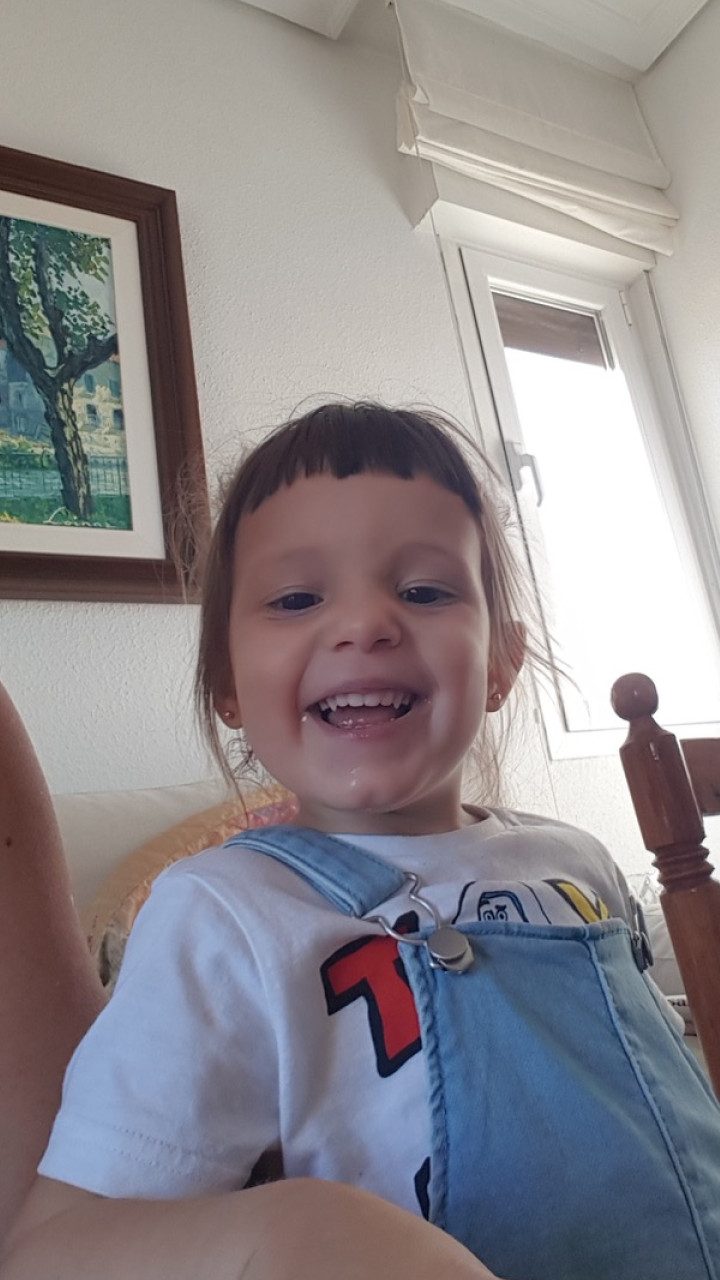 When I was 2 years old I had an ear surgery (they placed drainage tubes). They did a hearing test and I couldn't hear well. In addition, I had many otitis. My parents came to think that the problem was related to hearing and that with the surgery everything would be solved. After the surgery they checked my ears again and verified that my hearing was perfect although my evolution was still very stagnant. The problem was not related to a lack of hearing.
They performed more medical tests to rule out any organic lesions: MRI, ECG in sleep, genetic tests... The results of these tests were normal.
Meanwhile, in the kindergarten I was taken care by a fully dedicated caregiver (through government support). I needed her.